Register for this Event  
Join B Local Mid Atlantic for a 1.5 hour interactive workshop where you'll learn WHY people act the way they do and HOW to face people-related problems in a deliberate and strategic way.
Learn a new mindset – human-centric leading.
Most people see others as titles, roles or functions, which generates defensive behavior and a focus on self-preservation amidst being treated as a replaceable cog in a wheel. Human-centric leading transforms self-preservation into a focus on what's best for the team and therefore, the project. By seeing people's entire personhood, defensive behavior falls away, leaving space for more creative and speedy collaboration and problem-solving.
With this workshop, you'll access insight into your own patterns and identify the mindset that best empowers your effectiveness in the face of resistance or other people-related challenges.
Registration and Networking: 6:00 PM
Workshop: 6:30 PM – 8PM
About the Workshop Leaders:
Eleni Pallas is knee-deep into her second career after spending 20 years in global strategy and business development groups, primarily leading partnership and acquisition projects in the BRICs and emerging markets. A life-altering car accident in Siberia caught her by surprise when she realized that life can change from one day to the next and that doing what she loved is better than doing what seems safe. Now, Eleni works with organizational leaders and teams who want to better adapt to market changes in collaborative and innovative ways, bringing out the ingenuity in everyone involved. She has worked with clients such as UC Berkeley, Mercer, Whole Foods, SFSU, and Ashoka. Eleni earned an MBA from George Washington University (with honors) and executive coaching certification from the International Coach Federation.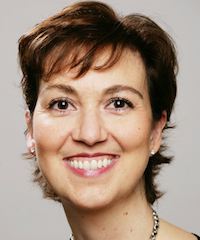 Shadi Abouzeid is in his second career after 17 years that started by leading strategy and implementation initiatives for a major holding company in the Middle East and Eastern Europe. He then grew his own consulting firm in Dubai to a multi-million USD business. Since 2017 moving to the US, Shadi joined forces with Leaders for Good creating a second-generation consulting firm that integrates strategy consulting with coaching engagements. Shadi's experience highlighted that success and failure are correlated with the way stakeholders perceive, contribute to and support the change initiatives. This insight instigated a parallel self-development journey, through which he now perceives people, actions and activities in a different lens. Shadi has an MSc in Operational Research and PhD in Management Science.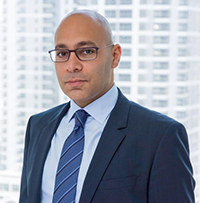 Location
Busboys and Poets
450 K St NW
Washington D.C. 20001
Map Unavailable
Register for this Event